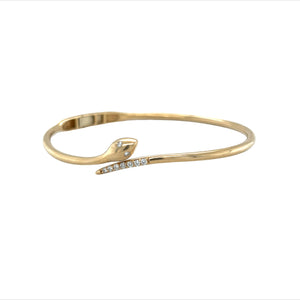 This slinky bracelet is created for comfort, the oval shape conforms to the shape of your wrist. It is 2 inches wide and 2.5 inches long. If you require a custom size, please reach out to me!
Material: 14 karat yellow gold
Diamond Type: White diamonds
Diamond Weight: 0.13 Carats
This bracelet is available to order in white or rose gold.